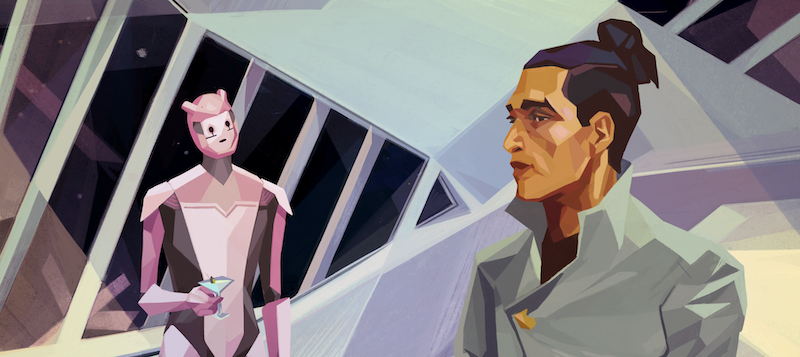 ROBOT ISLAND - AVAILABLE NOW!
Play as a robot flight attendant in this 20-30 minute visual novella with 3D exploration. Explore the ship, talk to plants, clean up, and most importantly: empathize with the captain as he tries to figure out some personal stuff during your lonely journey. Oh, and make sure you get his coffee right!

Available now on itch.io and Steam!

Writing and programming by Mickey Sanchez. 3D art and art direction by Jake Jefferies. 2D art by the amazing Sandra Lanz. Sound/music help from the forever cool Brendan McCracken. Follow us on twitter or sign up for our mailing list to stay tuned!

You can check out our dev log for Robot Island here.