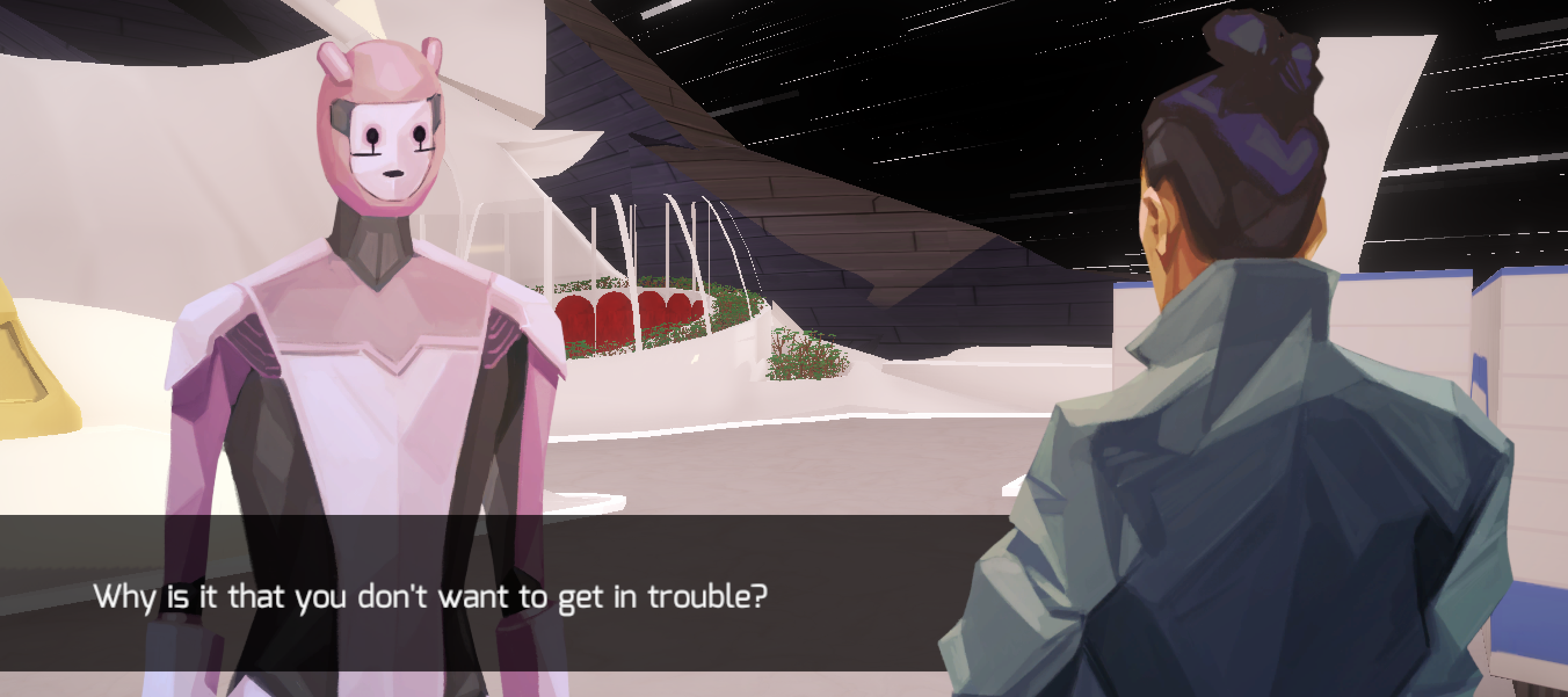 ROBOT ISLAND
Our current project is called Robot Island, a narrative-driven adventure where you play as a robotic flight attendant on a space ship.

Writing and programming by Mickey Sanchez. 3D art and art direction by Jake Jefferies. 2D art by the amazing Sandra Lanz. Sound/music help from the forever cool Brendan McCracken. Follow us on twitter or sign up for our mailing list to stay tuned!

Check out our dev log for Robot Island here.